Kirchnerist politician Milagro Sala, leader of the Tupac Amaru Neighbourhood Association, has been sentenced to 13 years in prison for extortion and being the head of an illicit association. She maintains her innocence and her defence will appeal the decision.

The case, widely referred to as "Pibes Villeros," purportedly involves Sala taking $60 million pesos (US$1.6 million) from the state under the pretext of building social housing, reported Todo Noticias. Salas has been in prison for three years before this hearing, and is currently in preventative house arrest. As well as her 13-year sentence, the politician has also been given a complete ban on holding public office due to her role as a co-author in "public administration fraud" and "extortion."

"The unequivocal objective was to systematically cheat the provincial public administration for personal gain, and/or the gain of members of that group and/or third parties," investigation lawyer Diego Cussel told Clarin. "The organisation of resources caused by Milagro Sala and in agreement with the members of the association, had the aim of illicit empowerment of state financial resources which reached around $ 60,352,790.80."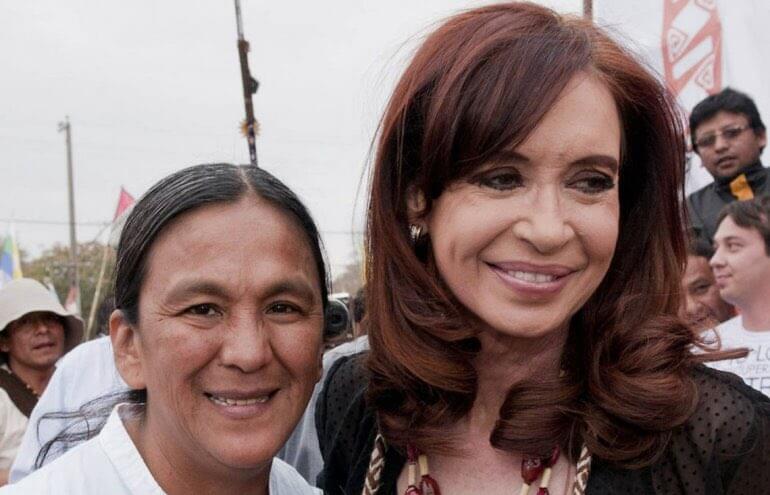 The hearing was meant to take place on the morning of Monday January 14, but had to be postponed as one of the witnesses, Raúl Aguilera, was detained for drug trafficking. Aguilera's mother, Mabel Belconte, is a Jujuy MP, and during the hearing both spoke against Sala, despite the fact that both are also members of the Tupac Amaru organisation. In the same case, Belconte has also been sentenced to eight years of prison, although for this there will first have to be a vote to strip her of her immunity as an MP.

Sala's husband Raúl Noro was sentenced to three years in prison, along with ex-head of the Institute of Urbanism and Housing of Jujuy (IVUJ), Lucio Abregú. Nearly 20 people will face between two and eight years of prison for their role in the corrupt scheme, although 13 detainees were absolved, including two ex-officials of the municipality.

In what the judicial authorities identified as an "irregular" situation, Sala was able to talk to journalists about her case, where she implied that the Senator of Jujuy Gerardo Morales was playing the Justice system to get her convicted as he was "afraid of political competition."

"If Gerardo Morales is gentleman, let him give me my freedom and let's compete to govern," she said. "The judges are pressured by Morales so that they sentence us all. And all my colleagues are innocent, they didn't rob anything. The only thing they did was to try and find honour and to live a little better.

"Nobody investigates anything, but of course they investigate the black woman, the indigenous woman," Sala continued. "[…] So, dear journalists, you are part of the bureaucracy and you are those responsible of implementing justice in our province."