Buenos Aires, Argentina — Argentina's president appointed the former regional CEO of Chinese agricultural giant Syngenta, Antonio Aracre, as an advisor to his cabinet. Environmental activists are rejecting the move citing conflicts of interest.
After a brief cabinet reshuffle, President Alberto Fernández appointed Aracre as his new chief of advisers. Aracre, who worked for Syngenta for more than 30 years, had been building strong ties with the president since 2019.
As one of the few members of the private sector that publicly backed Fernández's administration and his former Economy Minister Martín Guzmán, Aracre was chosen to replace Julián Leunda, who resigned in December after being implicated in a scandal involving leaked chats.
The ex Syngenta CEO didn't receive a warm welcome from environmentalists and activists. Various organizations reacted negatively to his appointment and are even gathering signatures in a letter to ask for his resignation, citing conflicts of interest between the private and public sector.
The letter, issued by the Argentine Association of Environmentalist Lawyers (AAEL), claims that Aracre was able to improve his public standing in recent years thanks to an expensive advertising campaign funded by Syngenta which guaranteed him an unusual amount of "friendly" interviews.
"These are high-ranking officials in private companies who become public, thus guaranteeing beneficial public policies for corporations. In most countries this practice is subject to limitations or is directly considered a crime," the document states.
Pablo Moyano, leader of the truckers' union, also strongly criticized Aracre's ideas on labor reform. "Keep dreaming Aracre of carrying out a labor reform. The truckers' union and a lot of organizations are going to reject any attempt at it," said the union leader in a public document.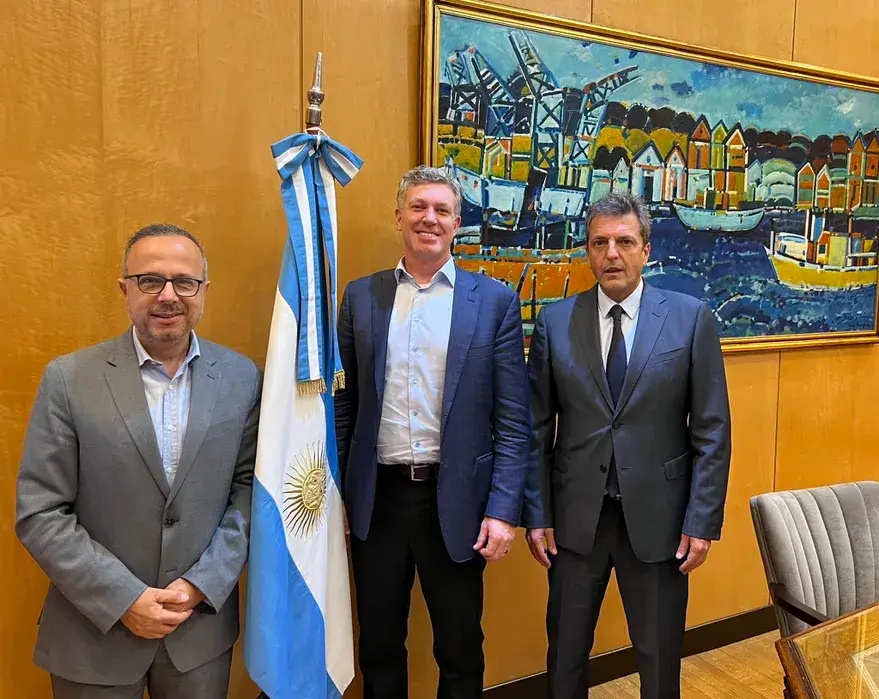 Syngenta, which is owned by Chinese state-owned ChemChina, is one of the largest agrochemical companies on the planet and in 2021, Latin America was its largest market.
According to the letter from the environmentalist lawyers, "In Argentina, [Syngenta] owns 14 transgenic events and 166 active ingredients of agrochemicals approved by the national government, and is associated for the commercialization of transgenic HB4 wheat abroad; in addition to dominating the commercial seed market and exporting grains and oilseeds."
Three of its most popular products in Argentina include chemicals such as atrazine, paraquat and glyphosate, a weed killer. Atrazine has been partially banned in the European Union for more than 20 years for being an endocrine disruptive herbicide; paraquat is highly toxic and its use is also forbidden in the EU, and glyphosate is considered a probable carcinogen by the World Health Organization.
Private sector leaders have of course been appointed to controversial government positions before. In 2015, during the administration of President Mauricio Macri, Juan José Aranguren, the regional CEO of Shell, was named Energy Minister.
Although the conflict of interest is the main complaint regarding Aracre's appointment, the environmental groups emphasize the dangers of having a former CEO of an agricultural giant that uses controversial chemicals in its products as a close adviser to the president.
Aracre's new role wouldn't give him the power to directly sign resolutions in Syngenta's favor, but the AAEL's concern is that it could be difficult to limit the influence of his former employer over the new presidential advisor.