Buenos Aires, Argentina — President Alberto Fernández is calling for the impeachment of members of Argentina's Supreme Court, including its president. He is accusing the country's highest justice of "bad performance of his functions."
Fernández submitted a request to congress for their removal on January 4, but it is doubtful that the impeachment will be carried out as the president lacks the votes in congress.
The request came following a leaked Telegram chat involving a close adviser to Supreme Court President Horacio Rosatti and Mauricio D'Alessandro, Minister of Security and Justice of the city of Buenos Aires.
The adviser was allegedly lobbying to pull some strings to secure a spot on the Council of Magistrates — the body tasked with appointing federal judges — for opposition party members as well as allegedly providing legal advice for the Buenos Aires government related to an upcoming case against the federal government that will be heard by the Supreme Court.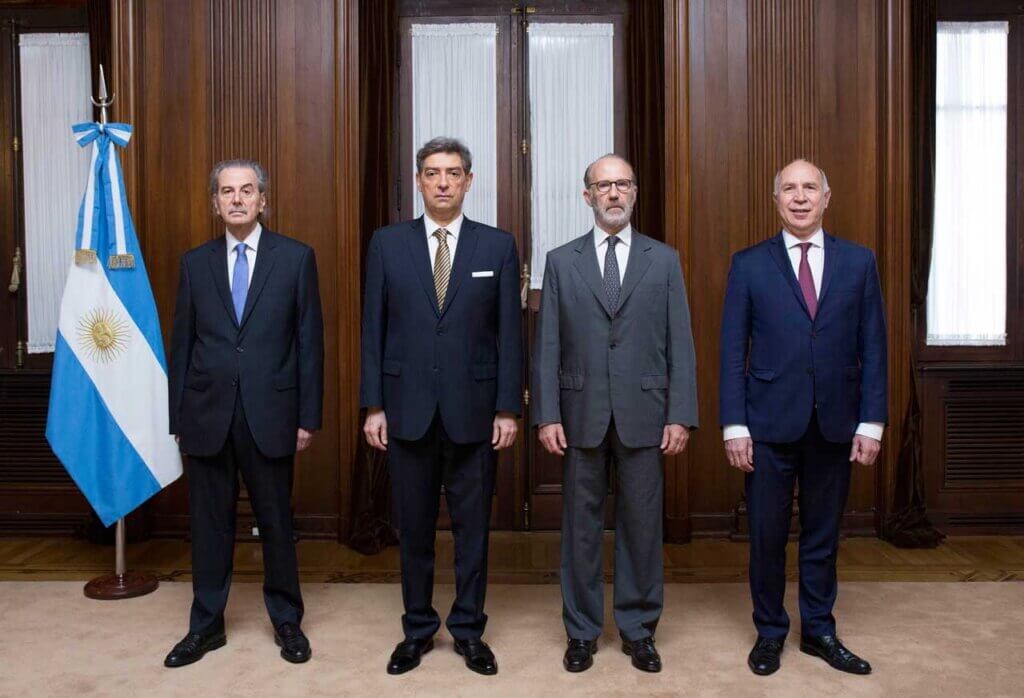 The president hosted a meeting at his official workplace, Casa Rosada, with different provincial governors in order to gather support for the petition on January 3. In all, 12 governors who are part of the president's party signed a petition for the removal of the judges that was sent to congress.
Fernández will now call extraordinary sessions in congress to start debating the petition at the end of January. His party, Frente de Todos (Everyone's Front), will base their argument on two main pillars: The court's ruling in the council of the magistrates reform and the decision regarding the co-participating funds that benefited the City of Buenos Aires.
When the debate reaches congress, it won't be easy for Frente de Todos to gather the two thirds of the votes needed to impeach the judges, as the main opposition party supports the judges of the court and the leader of the Federal Block questioned the impeachment request.
The ruling party needs 171 votes in the lower house in order to move the impeachment motion to the senate.