Buenos Aires, Argentina — Libertarian presidential candidate Javier Milei has caused controversy after heavily criticizing the Argentine Peso (ARS) saying "that garbage is not even good for manure." His opponents have disapproved of the statements and the peso's value fell after his remarks.
On October 9, the day after the second presidential debate, Milei gave a radio interview in which he was asked for advice about fixed-term deposits in ARS. "Never in pesos, never in pesos," emphasized the Libertarian firebrand. "The peso is the currency issued by the Argentine politician, therefore, it cannot be worth excrement."
Days before, at an event with businessmen held on the sidelines of the summit of the Institute for Business Development of Argentina (IDEA), Milei again drew criticism from the government when he said, "The higher the price of the dollar, the easier it is to dollarize."
His remarks over the past few days came during a highly volatile moment for the Argentine Peso. The currency dropped from ARS 810 per dollar on October 3, to ARS 1010 per dollar a week later in Argentina's informal dollar market, known as "Dollar Blue."
Milei's rivals instantly reacted to his comments.
"It is very serious because for just one more vote, people's savings are being undermined," said presidential candidate and current Economy Minister Sergio Massa. "Not everything is worth a vote, you cannot put savings at risk for a vote. It is very serious to try to put the financial system at risk," the minister added.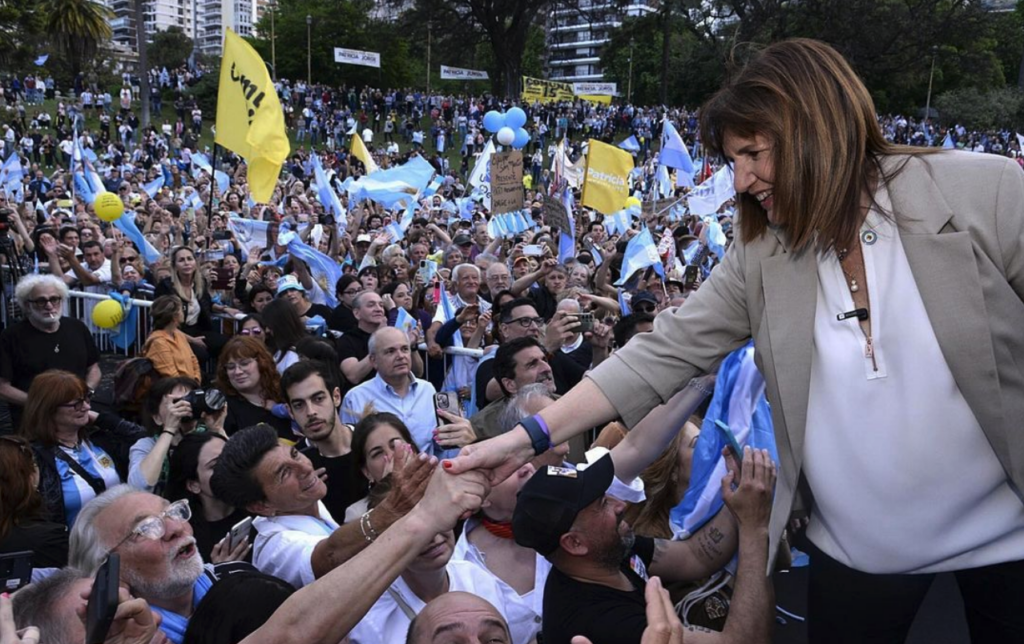 Patricia Bullrich, the candidate for Argentina's opposition coalition, also reacted.
"Instead of acting as a presidential candidate, he acts as a financial account advisor," she said of the Libertarian. "Milei calls for dollarization because he wants to fulfill his idea even if 46 million Argentines lose their salaries," she added.
Economists and analysts, too, reacted to Milei's attack on the Argentine Peso.
"Milei is seeking to generate economic chaos, it is clear and he has been doing it constantly because he thinks it favors him," said Miguel Kiguel, an economist and former Undersecretary of Finance for the Ministry of Economy and Public Works in 1996.
"He thinks that the worse, the better," added economist Marina Dal Pogetto. "The level of irresponsibility of this is phenomenal," she said.
President Alberto Fernández filed a lawsuit against Milei and Libertarian party members Ramiro Marra and Agustín Romo, for public intimidation after the statements made against the peso.
Marra, a mayoral candidate for Buenos Aires, wrote on X on October 10, "Today more than ever: DON'T SAVE IN PESOS." That day, the national currency broke the ARS 1,000 per dollar in the informal dollar market.