Glyphosate, a powerful herbicide which is banned in countries including France, Denmark and Italy, has been found in urine samples from students in a rural town near Buenos Aires, Argentina.
A coalition of environmental groups known as Environmental Action Baradero contracted a laboratory to analyze the urine samples of school children and teachers that live near crop fields and found that 40% of the samples contained the presence of the herbicide, which is the active ingredient in Roundup.
"Of the eight samples we sent, three tested positive," Mauro González, coordinator at Environmental Action Baradero, told Argentina Reports. "The samples are from seven students of the same school along with its director. She and two six-year-old students tested positive."
The organization reported that traces of glyphosate and AMPA, a substance that is left over after glyphosate is metabolized in the body, were found in those tested.
One of the urine samples tested for 3.7 μg/L (micrograms per liter) of glyphosate and 1.9 μg/L of AMPA, its metabolite. According to scientific research, an acute intoxication of the herbicide can occur when a person has ingested 5,000 μg/L orally or over 3,400 μg/L if inhaled.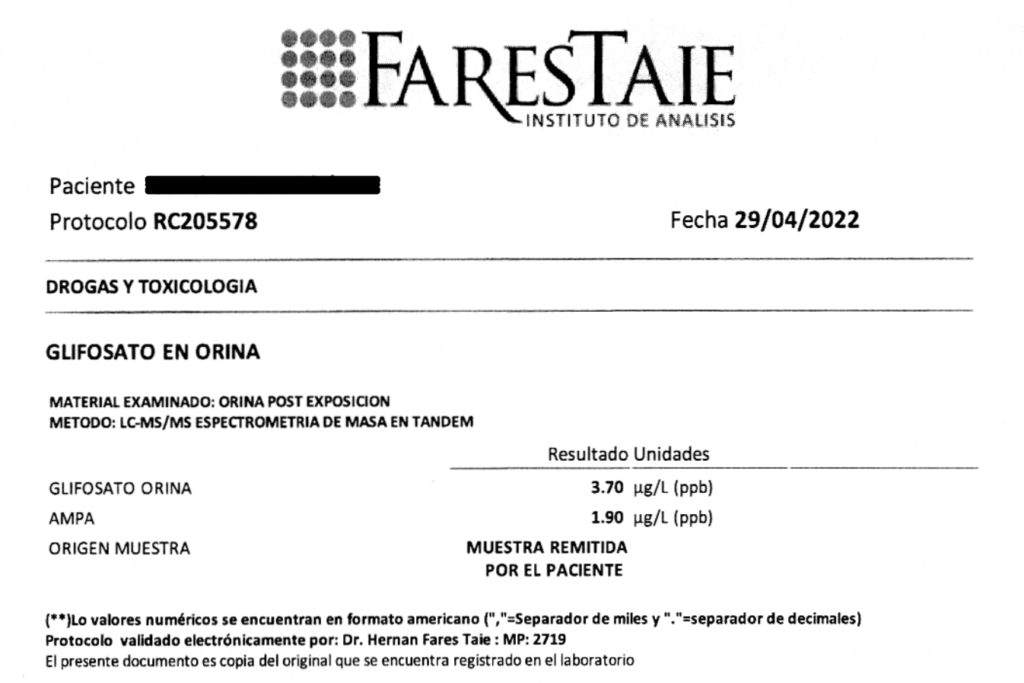 According to the local environmental organization however, the problem in the case of Baradero is the prolonged exposure of glyphosate in the community.
"What is not being checked here is chronic intoxication, very small but constant doses," said González. "All the time, every day, because they're living in rural areas, because they're living close to fumigation areas, that [the prolonged effect] is not being measured."
"One of the things that we want to demand is that a health protocol be drawn up to compile statistics and follow up on the cases that come in with acute intoxication," he said, but also added that the families in the area must also be monitored over a prolonged period to identify any long-term effects.
Glyphosate is the world's most popular herbicide developed by Monsanto, a company owned by the German chemical firm Bayer, and is often marketed under the brand name Roundup.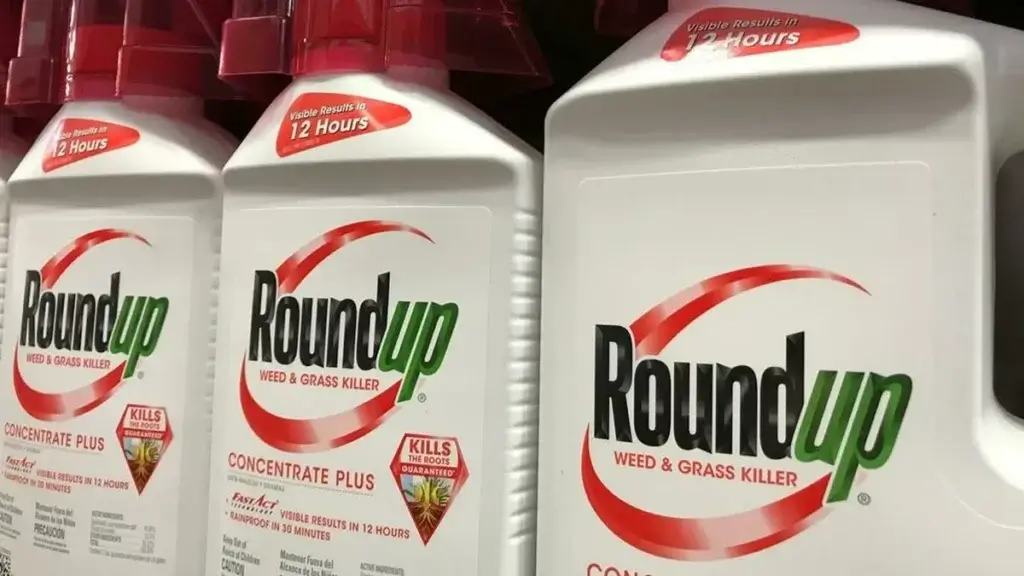 Throughout the years, its star product raised controversies surrounding its potential impact on the environment and on people's health. A 2012 study concluded that the use of glyphosate "accelerates the deterioration of water" and even the World Health Organization added the herbicide to its list of "probable carcinogens" in 2015, although they later clarified that its danger was "unlikely."
Many countries around the world have limited or banned its use entirely. Countries including France, Italy and Austria already have bans in place, while Germany plans to stop the use of the herbicide by 2023, and Mexico in 2024.
Argentina does not currently have a nation-wide regulation regarding pesticide usage, however, individual districts and provinces have enacted some rules regarding the use of the chemicals.
The district of Baradero, in the Buenos Aires province, does not currently have regulations regarding pesticide usage, according to González.
Country-wide, the yearly use of glyphosate increased from three liters per hectare in the year 2000 to15 liters per hectare in 2019.
Organizations like Environmental Action Baradero are pushing the local government to enact regulations to protect rural communities.
One such objective promoted by Mr. González and his team is to create a barrier of 1,095 meters of distance between crop fumigation sites and educational institutions. They're also pushing for the municipality to create a "health protocol to have a count of the people who may become intoxicated with these substances and to constantly monitor the water and the soil."
"This campaign started two years ago, we have been working on the fumigation situation in Baradero ever since," said Mr. González. They hope that the new laboratory findings will help convince local officials to enact change.