Gabriel Boric, the recently assumed president of Chile, arrived in Argentina last Sunday to inaugurate his diplomatic activities on the continent. "It's traditional for a newly elected President to choose Argentina as their first official trip abroad," he said at a press conference held on Monday. But not everything on his schedule was meetings and diplomatic events. 
The first night on Argentinian soil, the Chilean head of state found himself receiving a gift from his Argentinian counterpart and walking around the hip porteño neighborhood of Palermo. President Alberto Fernández gave him an original vinyl record of "Artaud" by Pescado Rabioso, a band led by poet and composer Luis Alberto Spinetta, which Boric seemed to really appreciate in a video posted on his social media accounts.
"The President of Argentina had the delicacy of writing by hand the lines of the songs that made most sense to him and that he believed could be useful to me," said President Boric in the video.
On Sunday, the 36-year-old Boric was found walking around Palermo, a hip, upscale  neighborhood of Buenos Aires. He went by the must-visit library Eterna Cadencia and bought five books, two of those written by Argentines: "Perón Mediante", by peronist painter Daniel Santoro, and "Alguien Camina Sobre tu Tumba", by recently awarded author and journalist Mariana Enriquez.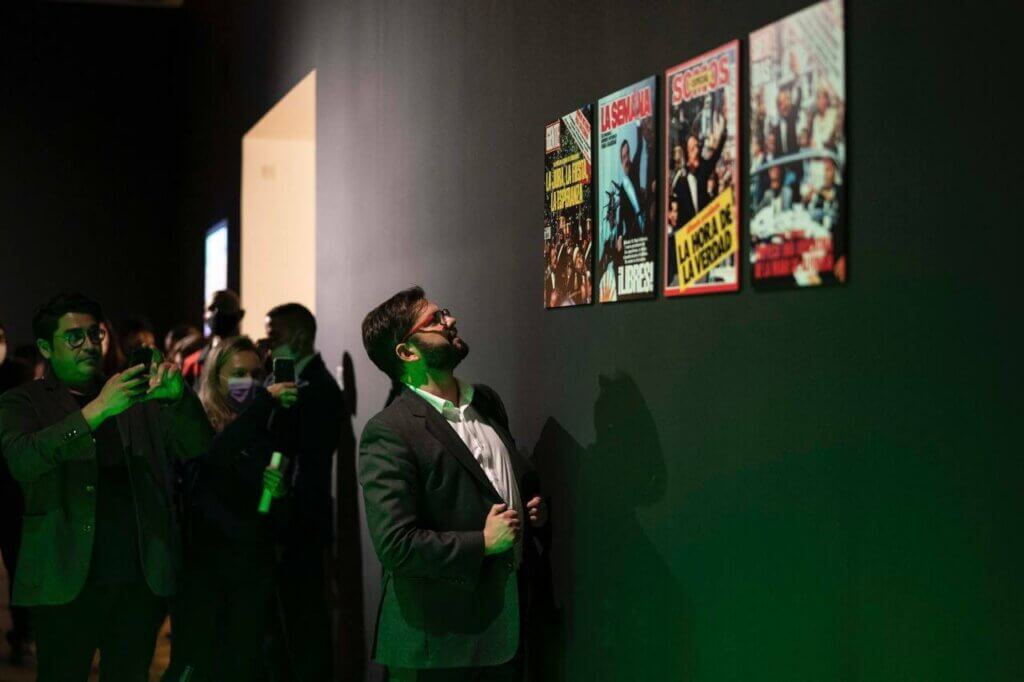 On Monday, President Boric kept a fairly busy schedule. First, he met with President Fernández at his home, Casa Rosada; then he visited Congress and the Supreme Court. At night he was invited to see an event at the Cultural Center Néstor Kirchner before an official dinner was held.
During his visit to Casa Rosada, both presidents held a press conference that outlined the future of the relationship between both countries. Mr. Boric said that he, as his democratic predecessors, supports the just, legitimate and dignified claim of the Argentine people over the Malvinas, and affirmed, "Latin America needs to recover a united voice, a voice of cooperation."
A journalist asked him if "his search for Latin American unity included countries such as Nicaragua, Cuba and Venezuela," to what Boric firmly replied: "Why does the press only ask me about the human rights situation in those three countries and never about the human rights violations in my own country, Chile?" He then declared, "Human rights must be fully respected in every part of the world."
When asked about the use of the ancestral mapuche term "Wallmapu" by some Chilean ministers, both heads of state didn't hesitate to put an end to the matter. Alberto Fernández brought calm by stating that, "They didn't cause us any concern at all." And President Boric clarified: "It's not an issue that has to do with Argentine territorial sovereignty. It's an issue between the Chilean state and the Mapuche nation."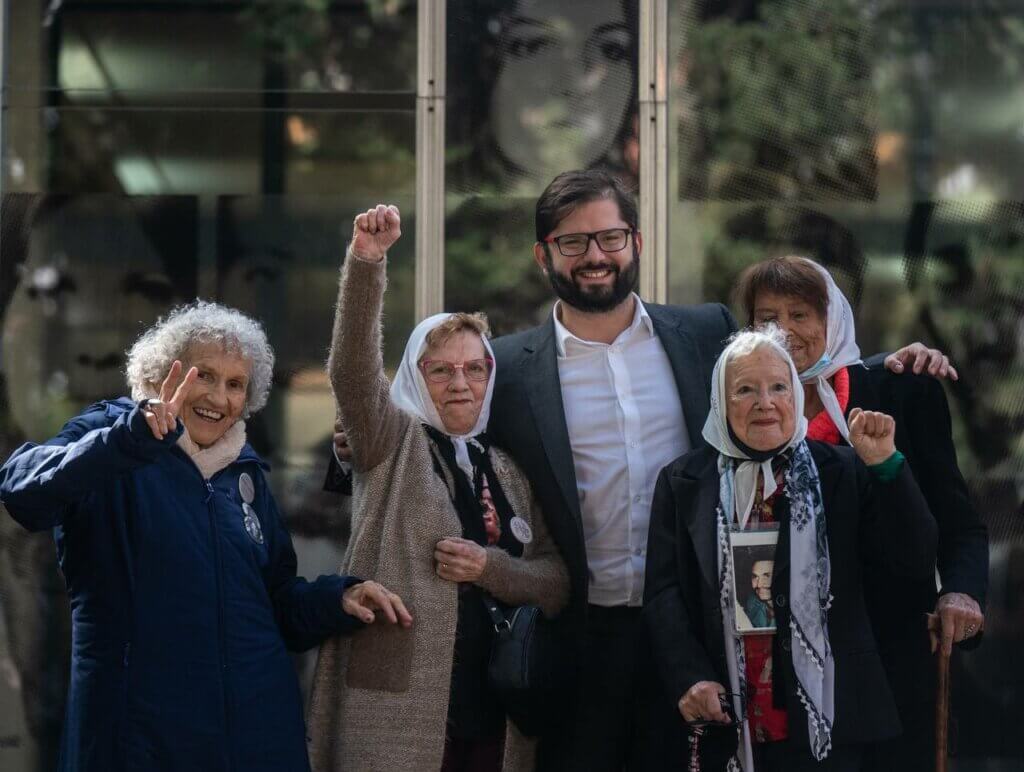 On Tuesday, Boric met with Chilean and Argentine businessmen as well as ministers from both countries.
He also held a meeting with human rights organization Madres de Plaza de Mayo, which fights to hold accountable those who disappeared their relatives during Argentina's military dictatorship held between 1976 and 1983.