Buenos Aires, Argentina — Buenos Aires Mayor Horacio Rodríguez Larreta announced that national and city elections will take place on the same days later this year, but with different ballots, a move that goes against the wishes of his party leader, former President Mauricio Macri.
In the midst of an intense electoral year, the political infighting of the main opposition coalition, Juntos por el Cambio, grew extremely tense after Rodríguez Larreta 's announcement on April 10. The mayor said that he intends to remove the city's candidates from the long paper ballot — which includes presidential and national political offices as well — and have citizens use electronic ballots solely for electing city officials.
Rodríguez Larreta is serving his last term as mayor and has announced his candidacy for this year's presidential elections, and the move is seen as an attempt to push his own potential successors in the Buenos Aires elections. The move challenges his PRO party leader, Macri, as the former president is pushing for his own cousin, Jorge Macri, to be the primary candidate in the city that has been ruled by the PRO since 2007.
When the move was still a rumor during the weekend, former president Macri tweeted, "Most of the PRO disagrees: to do so would go against what we have done," and it was read as a warning to Rodríguez Larreta.
The mayor stood by his decision, saying that voting in national and city elections on the same days "saves a lot of time and avoids unnecessary spending."
Immediately after the announcement on Monday, Macri's closest allies in the PRO party harshly criticized the mayor's decision. National Deputy and former Governor of the Province of Buenos Aires, María Eugenia Vidal, tweeted, "The PRO and the JxC [Juntos por el Cambio] that we promised the Argentines is not this. There is no personal ambition that can be above our values and the team."
A couple of minutes later, Macri retweeted her post and led the way to the party's internal eruption by adding, "I agree with Maria Eugenia. What a profound disappointment."
But what lies behind this ballot division and why would it benefit Rodríguez Larreta?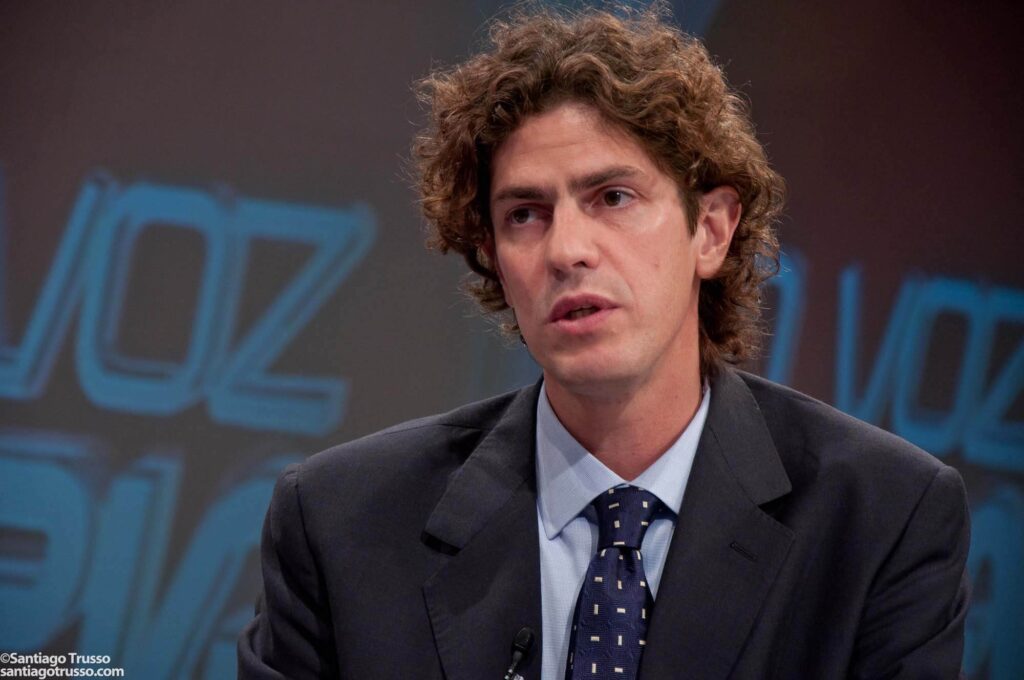 According to analysts, Rodríguez Larreta may be pushing for Martín Lousteau, a senator and member of the Unión Cívica Radical — a party that's part of the Juntos por el Cambio coalition — to be his first choice for mayor as it would bring the full support of this party to his presidential race.
In August, Argentina holds obligatory primary elections for its citizens, called PASO. Rodríguez Larreta may think that by splitting the ballot in two this would increase Lousteau's odds to make it through the primary to the definitive election in late October, hopefully defeating Macri's cousin.
Now, Rodríguez Larreta and his team will face an uphill battle to see if they can formally change the election rules just four months before the PASO elections while negotiating intensely within his own coalition.
The PASO primaries will take place on August 13, while the general elections will be held on October 22. In case there's a runoff in the presidential race, it is expected to take place on November 19.