Last Monday, a group of Argentinian senators who belong to the ruling Frente De Todos coalition presented a bill that aims to create a "National Fund for the Debt Cancellation with the International Monetary Fund." It would be funded by a special "emergency tax" paid by Argentinians with undeclared assets abroad. 
In a document published by these senators, they stated that "it will only apply to those who have assets abroad, are evading taxes or laundering money. Those that qualify must make a contribution of 20% of their undeclared assets, which must be paid in US dollars."
According to the senators, Argentine assets abroad could be as high as USD $400 billion, but less than a third of that  — roughly $69 billion — is declared in the government's books.
The document also indirectly accuses the previous presidential administration led by Mauricio Macri of "benefiting themselves with resources sent by the IMF and capital flight without declaring it; they are the ones who should make the greatest contribution effort." It went on to read, "The 2018 IMF deal meant the income of $44.5 billion dollars, which was largely destined to finance the outflow of foreign currency from our country."
The bill already received harsh criticism from pundits and members of the main opposition parties. César Litvin, a tax attorney who spoke with Infobae, said that "it is clearly money laundering because it allows you to declare non-outsourced goods and pay a tax of 20% to 35%. In my opinion, this is inappropriate."
Another tax attorney, Guillermo Pérez, said in talks with Ámbito Financiero that "the Federal Administration of Public Revenues (AFIP) already has mechanisms to fight against [tax] evasion."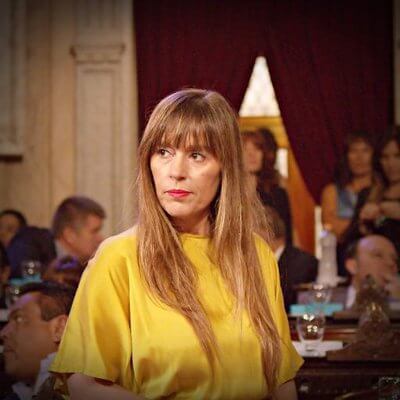 On the other hand, the bill's main promoter and member of the radical-left of the ruling Frente De Todos, Senator Juliana Di Tullio said, "How is this going to be controversial? It's the State! Let us not be afraid by the actions of the State." 
According to her, the bill aims to "lift fiscal, stock market and banking secrecy in order to allow the search of that first outflow of foreign currency and find out who are the holders laundering money".
Last week, the IMF accepted the terms proposed in a historical bill that scheduled a series of debt payments throughout the next 30 months.
Due to unstable economic growth, spiraling inflation and collateral effects of the pandemic, the Government led by President Fernández is looking for different ways to get a hold of new US dollar incomes in order to pay all of the arranged installments on time.