Argentina's Ministry of Foreign Affairs requested the detention of Mohsen Rezai, Vice President of Iran, who the country accuses of being involved in the 1994 bombing of a Jewish community center in Buenos Aires.
Prosecutor Sebastián Basso, who is in charge of the investigation into the terrorist attack on a building belonging to the Argentine Israelite Mutual Association (AMIA), filed a motion on Monday asking to "activate the diplomatic mechanisms to comply with the arrest warrant for Mohsen Rezai."
The Iranian Vice President is "on a red alert issued by Interpol for his alleged involvement in the attack against the AMIA and, according to different websites, has traveled to Qatar," read the document presented by Mr. Basso.
At the request of the prosecutor's office, the Ministry of Foreign Affairs instructed the Argentine ambassador in Doha to demand the Qatari Foreign Office to "comply with the current red alerts and arrest" the Iranian Vice President.
Mr. Rezai traveled to Doha for an exhibition of the achievements of Iranian companies prior to the start of the World Cup in November. He will also oversee deals between Iranian and Qatari officials.
Mohsen Rezai, a wanted man
After lengthy investigations by Argentina's judiciary, former judge Rodolfo Canicoba Corral issued the first warrant for Mr. Rezai's arrest in 2006. Mr. Rezai, a former leader of Iran's Revolutionary Guard, is accused of helping to orchestrate the attack on the Jewish center that killed 85 people.
This January, Mr. Rezai attended the inauguration of Nicaraguan President Daniel Ortega, which provoked an outcry from Argentina for not having arrested him then.
The vice president's son, Ahmad Rezai, deserted to the United States in the 1990s and told the U.S. administration that a 1992 suicide bombing of the Israeli embassy in Buenos Aires had been orchestrated from Tehran and that he even joined his father on a trip to Lebanon to oversee the training of the attackers.
After returning to Iran and walking back the accusations against his father, Ahmad Rezai was found dead under suspicious circumstances in a hotel room in Dubai in 2017.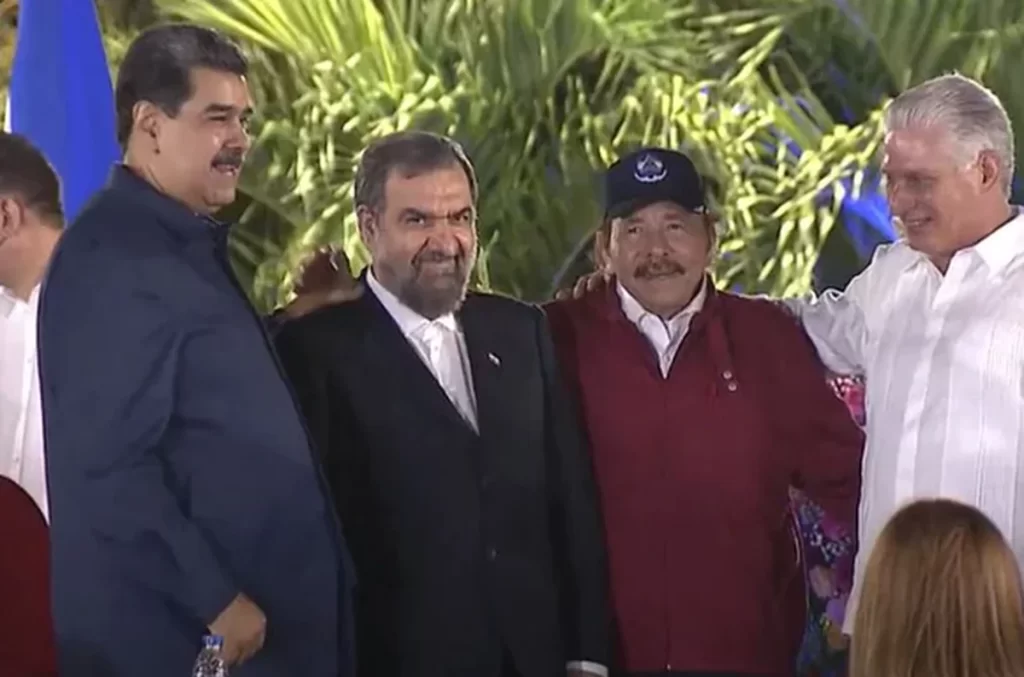 Attacks against Argentina's Jewish community
On March 17, 1992, a Ford truck filled with explosives crashed through the entrance of the Israeli embassy in downtown Buenos Aires, killing 22 people and leaving around 242 injured.
Two years later, on July 18, 1994, a white van also packed with explosives detonated at the entrance of the AMIA building, leaving 85 dead and more than 300 injured.
At the time, investigators accused Hezbollah — a Lebanese politcal party and militant group backed by Iran and designated a terrorist organization by several countries including the United States and European Union — of carrying out the attacks.
Since the bombings, the Argentine State has requested the arrest of seven Iranians, some of them current state officials, and some Lebanese, all of them accused of planning attacks in Argentina.