Buenos Aires, Argentina — Argentina is in the throes of what could become a historical election as Argentines prepare to vote in the first round on October 22.
Far-right populist candidate Javier Milei surprised most after receiving the majority of votes in the country's obligatory primary elections in August, and his outsider policies — like dissolving the central bank and dollarizing the economy — could signal that Argentines are looking for a big change from the status quo after years of economic stagnation.
A key voting block, younger voters aged 18 to 29, make up nearly a quarter of the electorate, according to data from the Ministry of Interior. Many of these younger voters have grown up amid Argentina's economic crisis, including a 2018 recession and skyrocketing inflation.
A new poll from CB Consultora showed 43% of voters aged 16 to 35 would vote for Milei if general elections were held now, followed by 28% for current Economy Minister Sergio Massa, and center-right candidate Patricia Bullrich with 11%.
Argentina Reports spoke to a number of young voters to get more insight into what issues are influencing their decisions for the upcoming presidential election.
"Inflation, the economy and Milei," 26-year-old design student and entrepreneur Candela D'Angelis told Argentina Reports.
For Juan Farías Cobos, a 27-year-old systems analyst, "Security, economy and education, in that order" are the issues that concern him most in the upcoming elections.
"Nowadays I have a preference for Javier Milei because he is a person with a relatively clean record, he is not one of the politicians we are already used to, he is an outsider," Farías said. "It's a necessary extreme to generate balance."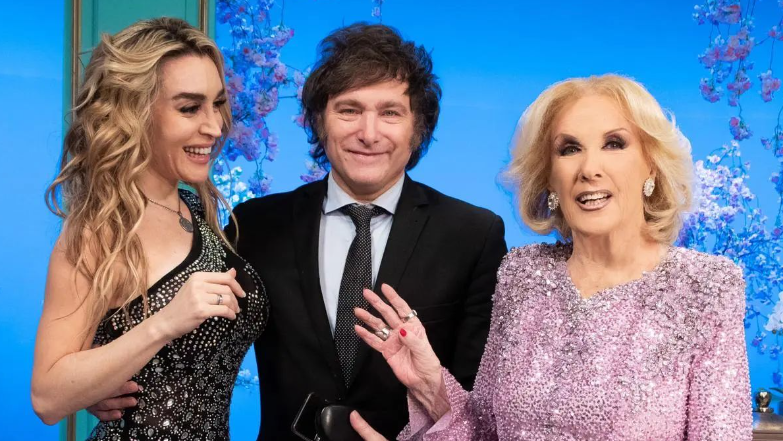 According to the CB Consultora poll, 55% of young voters 16 to 35 are looking for a "leader who imposes ideas" versus a leader who favors dialogue and consensus. According to the poll, men tended to favor an imposing leader over women.
"I'll vote for Massa because he's the best we have," said D'Angelis. "I'm worried about the possibility of Milei winning, a future with that outcome and the people that voted for him," she emphasized.
A study from the University of Buenos Aires which examined how people who voted for one candidate in the August primaries may vote in the October elections, suggested that Milei could retain over 95% of the voters who originally voted for him, while Patricia Bullrich might lose around 18%, with most migrating to Milei. Massa, on the other hand, was tipped to retain 92% of his voters.
"[In the primaries] I voted for Grabois but I won't be able to vote for him as he didn't make it, so I'll vote for Massa who was my second option," D'Angelis said, referring to Juan Grabois, who lost to Massa in the primaries for the Unión Por La Patria party.
Farías, the systems analyst, said he'd stick with his original vote. "After the elections, all mainstream media pointed against Javier [Milei]. It gives me reason to think that he is not entirely wrong to say that the system is rigged to both [biggest] parties, Cambiemos and Kirchnerism," he said.
The general elections will take place on October 22 and, if necessary, a second round could be held on November 19.