The collective Actrices Argentinas (Argentine Actresses) shared a statement on Monday January 14 across social media channels, explaining that they are not going to back down in their fight to end sexual abuse.

Originally created as a group of actresses fighting for free, safe and legal abortion at the beginning of 2018, Actrices Argentinas developed to fighting for a much broader spectrum of women's rights. They have become a household name in the last month, however, in their supporting role in Thelma Fardin's accusation of Juan Darthes, who allegedly sexually abused her in 2009.

In the text which explained what their aims were as a group, they denounced threats and attempts to undermine their reputation, as well as calling on the state to protect women in Argentina.

En relación con acontecimientos de los últimos días y semanas, desde Actrices Argentinas nos vemos en la necesidad de comunicar lo siguiente:#ElEstadoEsResponsable #TocanAUnaTocanATodas#MiraComoNosPonemos pic.twitter.com/Ck1ZSDrPmq

— Actrices Argentinas (@actrices_arg) 14 January 2019
"The collective support for Thelma Fardin's accusation revealed a reality that is naturalised, silenced and lived in solitude on a staggering level. Thousands of victims of abuse and sexual violence have started to say what had been silenced, even if it had occurred 20 years ago or yesterday.

Already in the first days of 2019 we have received news of massive sexual attacks Miramar, Villa Elisa and Salta: within our sector, the grave report of rape by Natacha Jaitt, and today [January 14] the horrendous discovery of Agustina Imvinkelried's lifeless body in Esperanza, Santa Fe, attacked and killed as she left a club. We know that many more cases exist, although they aren't represented in the media. We support and we empathise with each victim.

Actrices Argentinas doesn't have the tools or the resources to include and help the hundreds of victims who have approached us since the press conference. We cannot take the position that the state and justice system should fulfil, but we are working tirelessly to include and refer the cases that come to use so that this reality can change.

We worry about finding harmful examples of sexist and patriarchal treatment in the media, in entertainment and in opinion, and seeing how people benefit from the pain and humiliation of abuse victims at the same time that they disbelieve their accusations and re-victimise them. Just as we affirm that the state is responsible for each victim that has not had the help and justice that they deserve, we also make a point of the huge responsibility that media has as a vehicle of information and social awareness.
Many of our colleagues were and still are being personally threatened, in the media and in the justice system. They are looking to discredit those like us who are fighting for women's rights and sexual diversity. In the face of every attempt to cut our ties of solidarity, we respond more united than ever."
#ElEstadoEsResponsable (The state is responsible)
#TocanAUnaTocanATodas (Touch one woman, touch us all)
#MiraComoNosPonemos (Look what you do to us)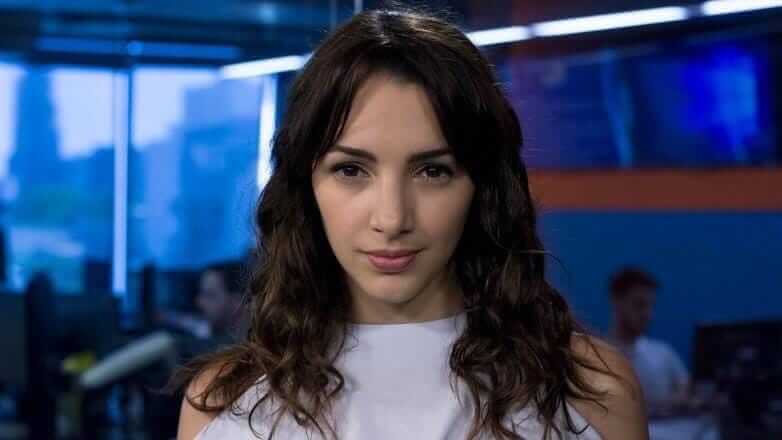 A Mumala report stated that between January and November of 2018, there were 216 femicides, showing the prevalence of violence against women in Argentina. Last year also saw high-profile cases of two men being absolved of the rape and murder of 16-year-old Lucia Perez, and 19-year-old Nahir Galarza being the youngest woman to be given a life sentence, which many have seen as proof of a patriarchal justice system.

Actrices Argentinas are just one group in a multitude of feminist groups that have gained impetus last year, fighting for social awareness on the issues of violence towards women in all its forms.