Semana Santa, or Holy Week, in Argentina is an important holiday for followers of the Christian faith, honoring the last days of the life of Jesus Christ, beginning Palm Sunday and culminating on Easter Sunday. 
Among religious and non-religious alike, the holiday is also a time to take a break from work and be with family and friends. Many residents of Argentina's capital Buenos Aires leave town for a long weekend to the countryside or nearby beaches, as many workplaces provide vacation time for Thursday and Friday of Holy Week. In 2019, before the pandemic, nearly 1.6 million people traveled within Argentina to different destinations during Holy Week, according to iProfessional.com.
For those Porteños — and people visiting or residing in Buenos Aires — who choose to remain in the city during Holy Week, there are still plenty of fun activities to do right here in the city. And attraction-goers can take advantage of smaller crowds too. 
Here's Argentina Reports' list of top things to do during Holy Week in Buenos Aires. We'll see you out there!
Feel like partying?
Fermín Ugarte at Saldías Polo Cultural
On Friday, Fermín Ugarte, an emergent producer and musician will throw a party in Saldías Polo Cultural, a huge shed located on the edge of the Saldías train station in Palermo that now hosts 68 rehearsal rooms for local bands.
The party it's called "La Bloc" and, apart from Fermín, there will be four other DJs scratching records and keeping the party moving. The event starts on Friday at 11PM at 4 San Pedro de Jujuy and you have to get the tickets beforehand by talking directly to Fermín through his Instagram account and he'll send you a link.
When asked about what you could expect from "La Bloc," Fermín told Argentina Reports, "It's an alternative techno music party that proposes an electric dance floor free from the prejudice of Buenos Aires snobbery. You will dance house, techno, electro, UK garage; you'll dance a lot and ask no questions."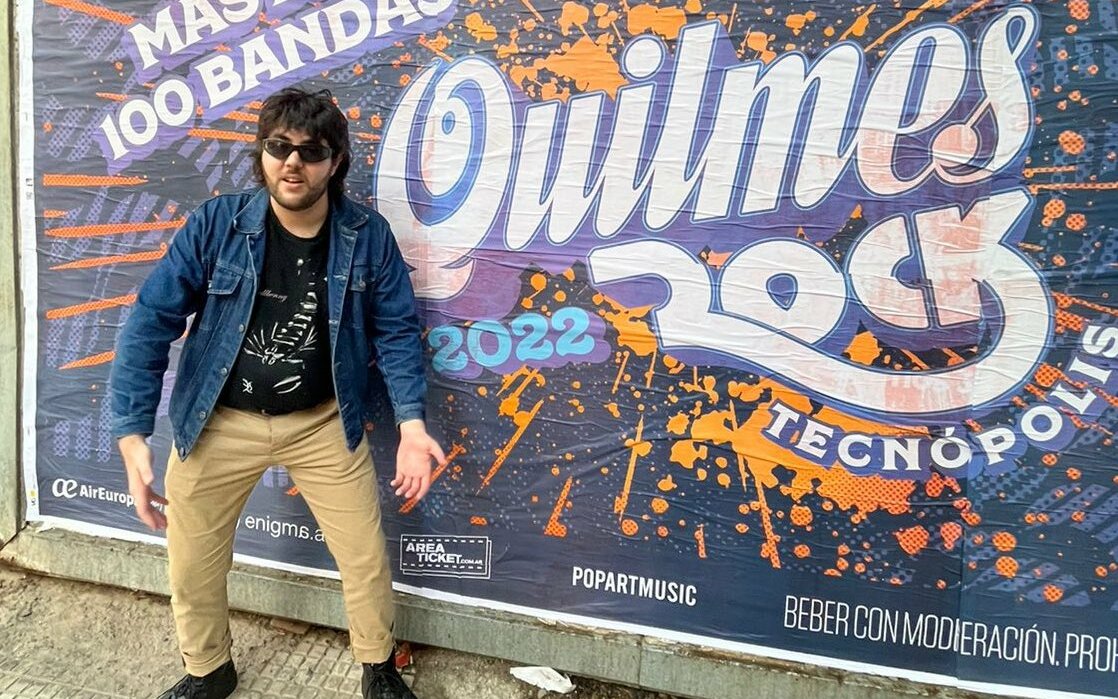 LBGTQ friendly fun at Club69 at Niceto
For party-goers looking for LBGTQ fun, Club69 is the place to go. It's one of the most iconic queer and drag parties around town, and it's held in the famous Niceto Club in the heart of Palermo.
Because of the holiday, the party will take place twice this week. Once on Thursday April 14 and again on Saturday April 16. You can purchase the tickets here.   
Bresh at Niceto 
"Bresh," one of the most popular parties in Buenos Aires — and the country for that matter — also takes place in the Niceto Club. Lots of local urban artists swing by to perform songs and get the party going. The show starts around midnight on Friday, April 15, and tickets are available here. 
As the Bresh parties expand in size and popularity, some are even beginning to take place outdoors. This Thursday April 14 and Saturday April 16, "Fiesta Bresh" will be held outside at the GEBA stadium in the Palermo neighborhood. If you feel like going to a massive party, get your glitter ready and find your tickets here.
A fun fact: Bresh parties are becoming so popular, they're even being held abroad. Last Friday a Bresh party was thrown in Tokyo, Japan!
A chill language exchange at Mundo Lingo
If you are looking for something a bit more relaxed, Mundo Lingo, one of the most original and fun activities for tourists visiting town, will be held on Thursday at Trova, a nice bar in Palermo Hollywood. 
What makes it so fun? Well, in the entrance they'll ask you which languages you speak and give you a sticker for each to put on your shirt. Once inside, you'll just start talking to locals and expats in various languages while you enjoy nice food, drinks and wine.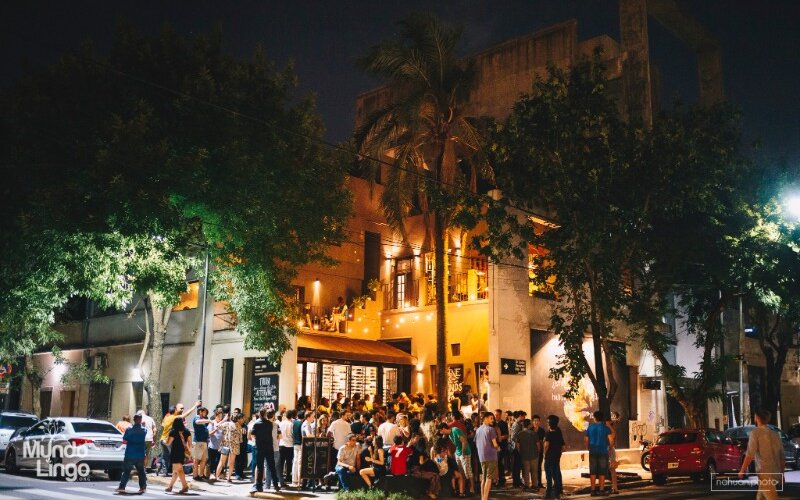 Feeling hungry?
Tons of options at Mercado de los Carruajes
Mercado de los Carruajes is the newest "it spot" on the foodie restaurant roster for Porteños. The building was inaugurated in 1900 and it was used as the presidential carriage station. Now, it has been restored and turned into a huge restaurant and food market.
With an Italian San Isidro style brick facade, it's located at 852 Av. Leandro N. Alem in the fancy neighborhood of Retiro, with cafes, art galleries and Parisian-like streets. Inside the "Mercado" you'll find pastries, grilled meats, cheeses, cocktails and beer, traditional local food, Japanese cuisine and even flowers, among many other things.
Delicious food enjoyed on street benches at Pasaje Echeverría
On the other side of town from Mercado de los Carruajes is Pasaje Echeverría, which is a beautiful pedestrian street full of restaurants and bars behind the Belgrano C train station.
There you will find one of the best ramen bowls in town at Orei or great Italian-style pizza at Pony Pizza. From 6:00 PM until 1:00 AM (and on Friday and Saturday until 2:00 AM) you can also enjoy a variety of gin and tonics at Chintoneria. Friendly advice: there are not so many tables in any of these places so you'll have to eat and drink outdoors on the pedestrian street benches.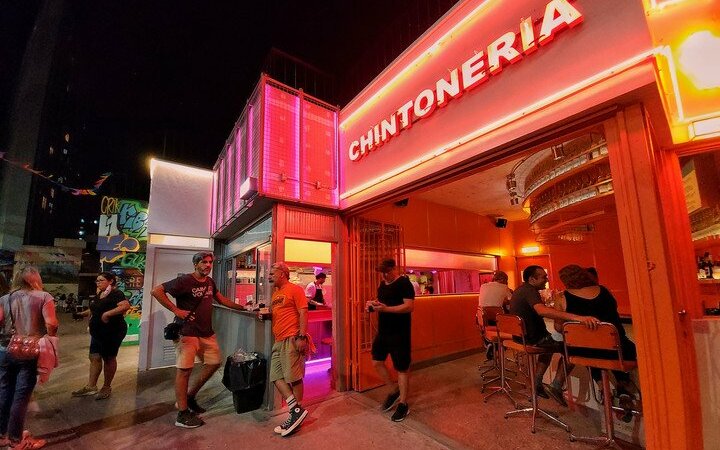 Buenos Aires' Chinatown
Just steps from Pasaje Echeverría you will see the entrance arch to Buenos Aires' Chinatown, definitely worth exploring!
Chinatown is home to tons of delicious Asian food restaurants and markets where you can buy not-so-easy to get food and products from the orient. Sushi restaurants from all over town usually buy fresh salmon here, so if you are planning to cook some fresh seafood, this is the place to get it.
Feeling sporty?
A historic polo tournament 
The first ever Women's Polo World Cup is being held right now at the Campo Argentino de Polo in Buenos Aires. Six countries are battling to be named the world's best in Polo, including Argentina, Brazil, England, Ireland, Italy and the United States, and the event is organized by the International Polo Federation and promoted by the Argentinian Polo Association.
The semifinals will be played on Thursday April 14 at 2:30 PM and 4:00 PM, and the third place and championship matches will take place on Saturday April 16 at the same hours, respectively.
Entrance is free for everyone who wants to go and enjoy a polo match.
Feeling artsy?
Modern art during Holy Week
Malba, the museum of Latin American art, is a Buenos Aires must-see for any visitor. Housed inside a beautiful deconstructivist building, it holds a permanent exhibition of around 400 works from 160 different Latin American artists in the modern and contemporary art fields. You will find works by Frida Kahlo, Diego Rivera and Xul Solar, among many others.
The museum is open from 12:00 PM to 8:00 PM everyday except for Tuesdays and you can book your reservation here.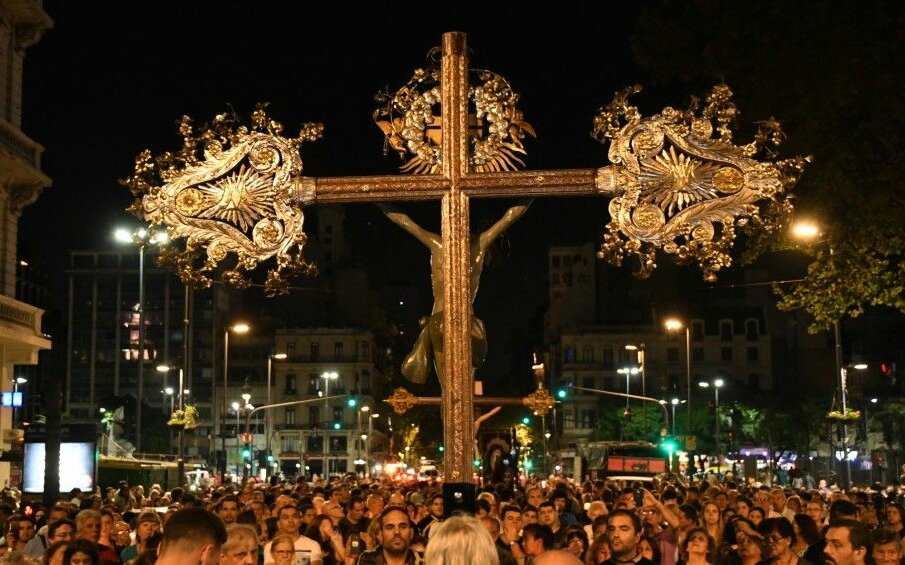 Feeling religious?
The Stations of the Cross
As every year, the Archbishopric of Buenos Aires will carry out the recreation of the Via Crucis, or The Stations of the Cross, in the streets surrounding the Metropolitan Cathedral. The procession begins on Friday April 15 at 8:00 PM at the corner of Bernardo de Irigoyen and Avenida de Mayo.
Before departure, Cardinal Mario Poli will say a few words that will begin the tour of the different stations arranged along Avenida de Mayo, against the direction of traffic towards Plaza de Mayo. 
For religious and non-religious alike, the elaborate processions are always a beautiful sight to see.