The Argentinian startup and mobile application Kigüi – founded in October 2021 – started off by offering its customers up to 60% less for foods that are coming close to spoiling. Then they moved on to winning the 2022 Impact Investment Challenge run at the London School of Economics (LSE) last month. Their involvement enabled them to add to their sustainable contribution through an environmental measurement model developed by LSE students.
The challenge was co-hosted by LSE Entrepreneurs and Dhiraj Mukherjee, Co-Founder of Shazam and Tech for Good Investor, sponsored by UBS, and held in partnership with Marshall Institute, LSE Generate, and LSE Social Innovation Lab.
Argentina Reports asked the LSE student team how they discovered the Argentine food waste startup and subsequently decided to represent them for the challenge. We also spoke to Kigüi's founders Mauricio Kremer, Maximiliano Dicranian, and Gonzalo Castro Peña about what benefits they reaped from the experience.
How the challenge came to be
The annual challenge encourages LSE students to reach out to impact ventures fighting against climate change to learn about sourcing, screening, and investing in sustainable startups. After these students analyze their chosen startups' business operations, industry experts give them workshops about the nitty-gritty of conducting due diligence (DD).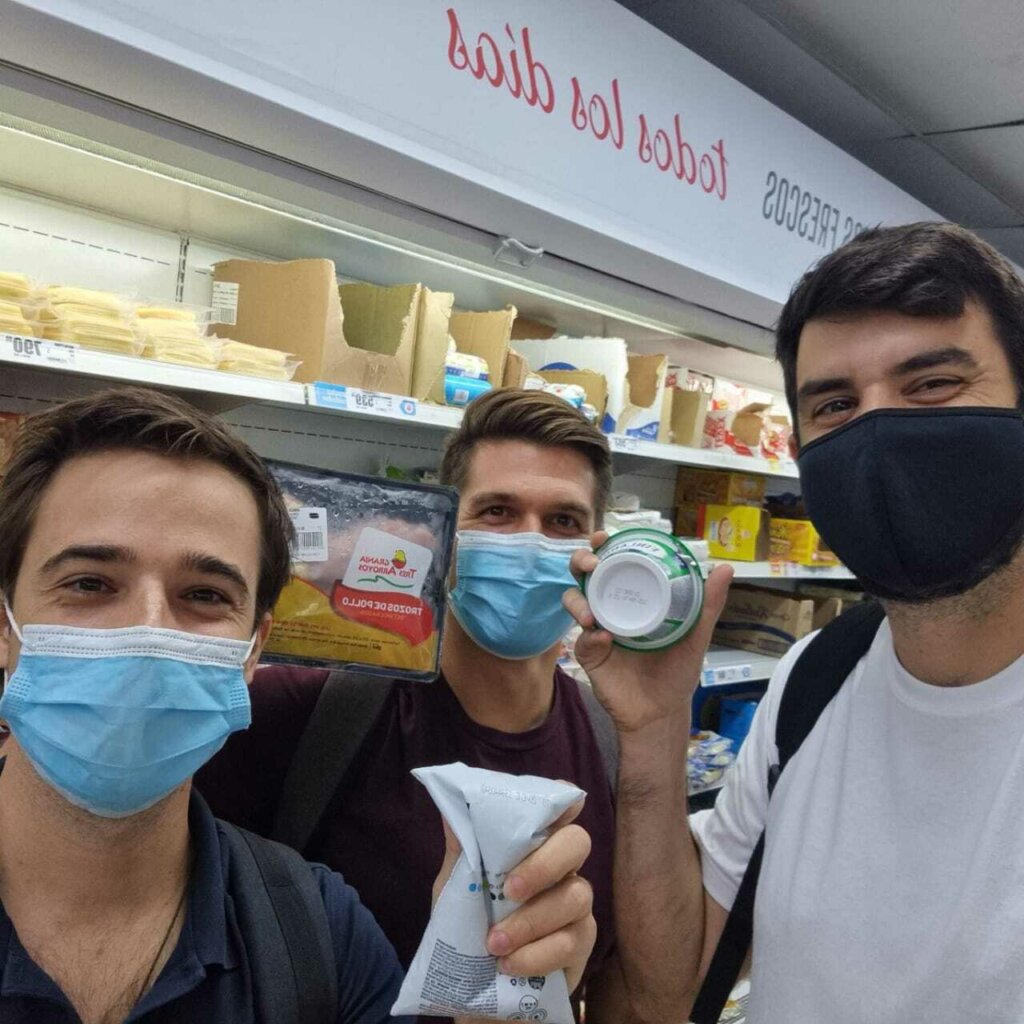 After workshops, the LSE students create investment memos to pitch to judges on behalf of the startups. This whole process acts as preliminary fundraising consultation sessions for startups, run by mission-driven students well-versed in finance and management.
This year, in front of judges and industry leaders from BCG Green Ventures, Climate Tech VC, Opto Impact Ventures, Mustard Seed, MAZE, and UBS, students live-pitched their investment memos.
The startups, like Kigüi, were also invited to the event to nourish investor relations alongside 13 other impact startups selected by student investors. This opens doors for impact ventures to get their next fundraising round.
"At Opto Impact Ventures and our partner accelerator Impact Central, our impact management methodology is designed for early-stage startups with limited time and resources. Therefore, our workshop with competition participants focused on impact definition and evaluation," explained Joshua Eyre, partner and head of impact at a London-based impact VC.
"Startups can struggle to clearly articulate the impact they aim to create and evaluate it as they grow. It's great to see that the winning team helped Kigüi communicate and measure their impact."
Opportunities to give back to home countries
In Latin America, over 127 million tonnes of food are lost or wasted each year. Therefore, Kigüi's founders, who met doing an MBA, wanted to use their experience in management, sales, operations, and the food industry to eliminate waste along the food value chain.
Any consumer in Argentina can currently download the Kigüi application on Android or Apple, register, and start to buy products in person – and the app rewards them for saving food. "Currently, people pay the same price for a product with a long or short term expiration…it is not a fair system," said the startup's founders, based in Buenos Aires.
The LSE students doing a master's in social innovation and entrepreneurship, who chose to represent Kigüi, were from Argentina, Peru, and Japan. Despite being primarily a Europe-focused competition, with a connection to the startup, the students expressed a desire to support impact projects in their home country and continent. In the finalist stage, Kigüi was the only startup from LATAM, making their victory even more impressive.
With foreign investment in Latin America plunging by 45% during the pandemic, this highlights a promising movement of Latin Americans living or studying abroad wanting to invest in their countries' businesses and impact startups.
Cross-border collaborations to generate change
Kigüi's founders shared that they were interested in the competition because of the "compelling value proposition the students provided." They only had to explain the backstory and business model of Kigüi, and students would pitch in front of some of the top names in the European impact investing ecosystem.
Now, Kigüi is using the framework and metrics developed by the student team (Tomás Pasquette, Lucía Urteaga Tejeda, Paul Linares, and Asaki Homma) to measure their direct impact. They promote these metrics on their social channels to consumers with infographics.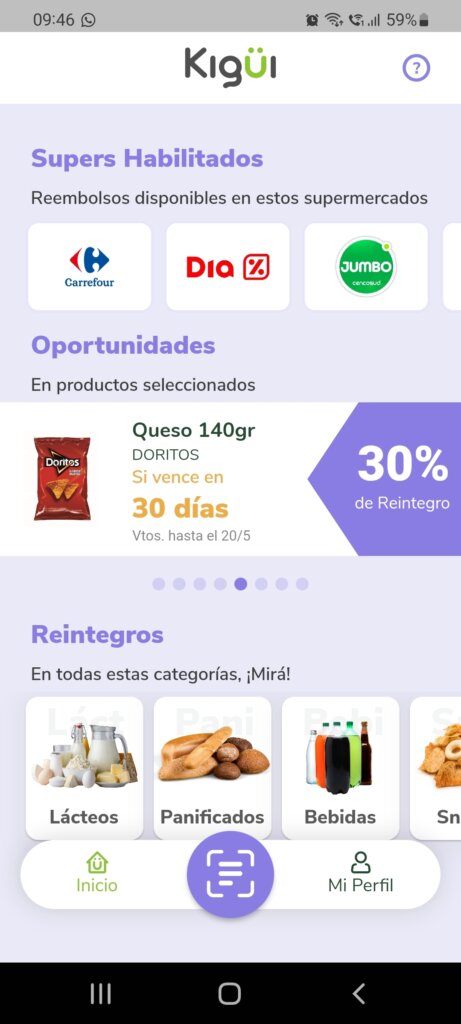 Kigüi's founders stated that they knew they were reducing food waste – which had a positive social impact. However, they realized after speaking to the students that they had barely considered the other environmental impacts of reduced water consumption and carbon dioxide output from forgone food production.
Urteaga Tejeda, from the student team, also highlighted a wider issue in LATAM: "A 'social impact venture,' that isn't grant-funded, a charity, or NGO is still novel… The symbiosis between profit and impact is very rarely considered." They also discovered that startup ecosystems in different countries are at very different stages of development.
This was also highlighted earlier this month by two leading pioneers in LATAM, Sebastián Welisiejko and Rodrigo Villar, during an interview with The Sociable. They said that the size of economies, different regulations, and whether countries are "technology-orientated" affect ecosystems' development.
There's healthy consumer demand for impact, with LATAM entrepreneurs dedicating their lives to important causes, but the issue is there's still a lack of knowledge, infrastructure, and funding. This is an issue that New Ventures, along with their Latin American Impact Investing Forum (FLII), are trying to tackle through ecosystem building.
However, "what cannot be denied," said Mukherjee, Shazam co-founder and global keynote speaker, is that "showing that impact and impact measurement are core to your business is increasingly important for [LATAM startup] funding."