President Alberto Fernández and his partner, Fabiola Yañez, agreed to pay a fine after leaked documents showed them having a dinner party at the presidential residence during the height of pandemic lockdowns in 2020. The fine will be paid in the form of a monetary donation to a hospital.
In a move reminiscent of British Prime Minister Boris Johnson's now infamous party at 10 Downing Street, Mr. Fernández and his partner hosted a birthday dinner at the presidential residence in Olivos, on the outskirts of Buenos Aires, during July 2020, a period where Argentine citizens weren't allowed to congregate or move freely due to COVID-19 related lockdowns. A year later, a data leak revealed the official registries of the people that went through the door of the president's residence that night, along with pictures and videos of the event.
Mr. Fernández ended up charged, along with his partner and the guests, for the crime of violation of health protection regulations. He was also charged for breach of duties of a public official for violating the lockdown decree that he himself had signed.
After many judiciary twists and public discontent, the prosecutor's office agreed to a punishment involving a monetary donation to a hospital equivalent to the price of one artificial respirator, commonly used in the most severe cases of COVID.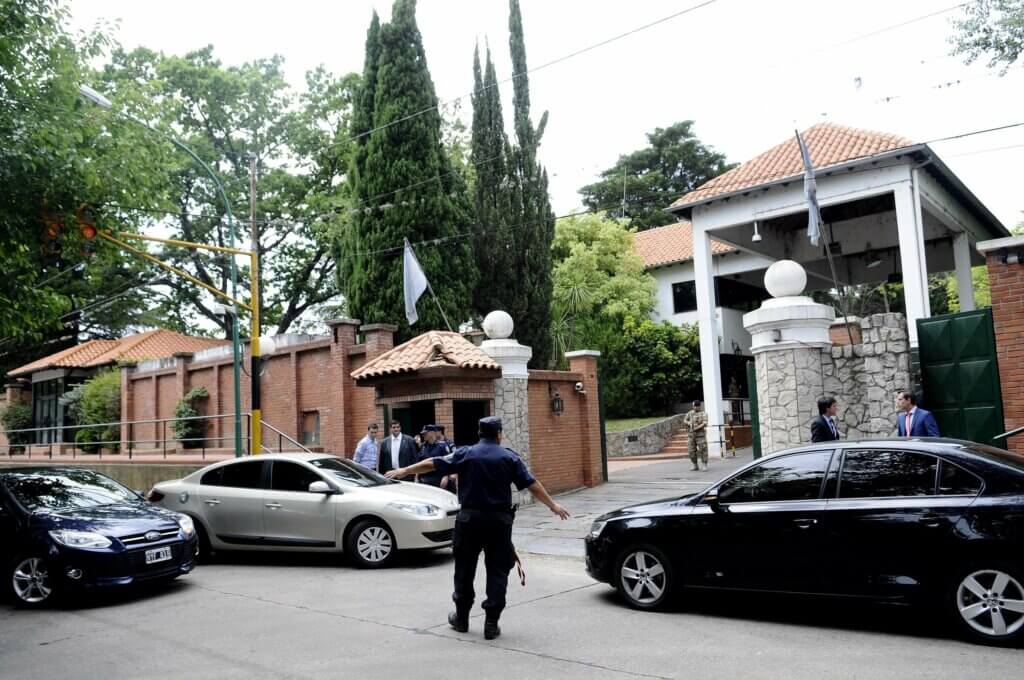 "The amount offered for reparations will cover the price of a respirator to be used in ICU care modules for patients with COVID-19 plus four days of hospitalization in an ICU, or a total of forty days of hospitalization in the ICU care module of a patient with COVID," read the prosecutor's deal.
Judge Lino Mirabelli accepted the deal and ordered Mr. Fernández and Ms. Yañez to transfer the money as punishment for what has come to be known in Argentina as the "Fiesta de Olivos."
According to media reports, the donation was sent to the public health institution Malbran for a total of ARS $3 million (around USD $24,000).
President Fernández reportedly asked for a loan to pay the fine from Santander, and according to Infobae, "it will be paid by [the president] in more than 10 installments."
The "Fiesta de Olivos" case is still open for the other guests at the party who are currently negotiating a monetary deal with the prosecutor's office similar to the one agreed upon for the president.