Buenos Aires, Argentina — Argentina's President Alberto Fernández met with his Brazilian counterpart, Luiz Inácio Lula da Silva, in Buenos Aires on Monday to discuss mending the bilateral relationship that had been damaged during the administration of right-wing President Jair Bolsonaro. The World Cup and Lula's predecessor were also on the agenda.
Ahead of the summit of the Community of Latin American and Caribbean States (CELAC), which began Tuesday, the two leaders spent hours on Monday signing multiple agreements between the two countries and referencing the region's turn toward the political left in recent years.
"We are linked to the same problems that we had before," said President Fernández. "Bolsonaro passed through Brazil and Macri passed through Argentina – the challenges are similar," he said, adding, "from Argentina we will always be by your side."
During the meeting, three main economic initiatives were discussed:
Investigating the possibility of establishing a joint currency between the two countries.
Opening talks to export oil to Brazil from the Vaca Muerta oil fields in northern Patagonia.
Loans to Argentine companies from Brazilian banks to help finance purchases of Brazilian products, reportedly in an attempt to regain market share lost to China.
A common currency between Argentina and Brazil has come in and out of public debate since the 1990s. Its main objective would be to develop a shared currency to facilitate trade between the two countries, but not to fully replace the Argentine peso or Brazilian real.
Both countries are reportedly looking to reduce their dependence on the U.S. dollar.
Read more: Could the "Sur" become the Euro of Latin America?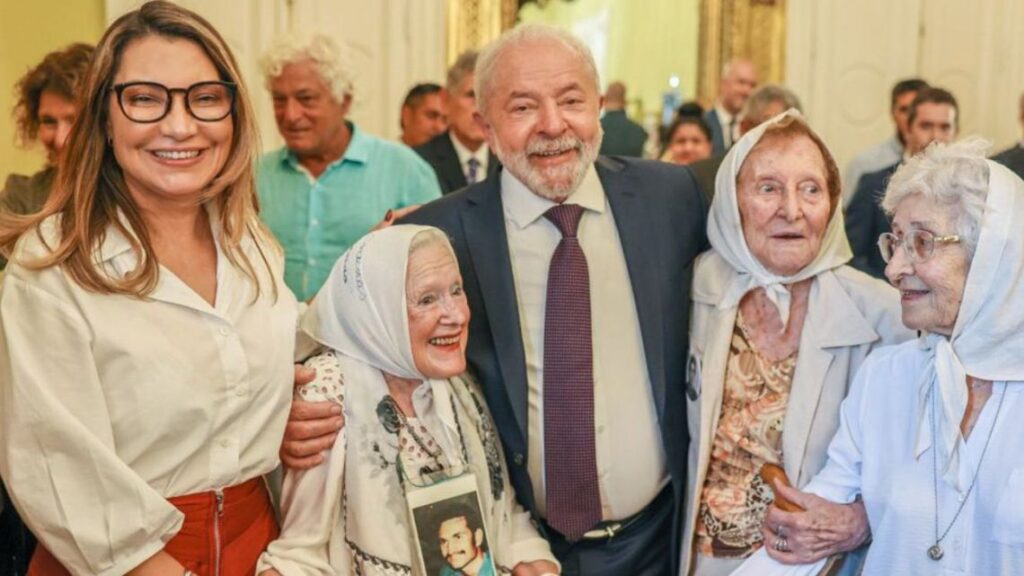 The feasibility of the project remains in doubt, however, as Argentina experienced its highest yearly inflation rate in 30 years, reaching nearly 95%. 
"I think this will happen with time, and it is necessary because there are countries that sometimes have difficulty acquiring dollars," said Lula as reported by the Associated Press.
Argentina's controversial Vaca Muerta oil field, which was accused of environmental violations last year, is one of the biggest shale oil and gas deposits in the world.
The two heads of state discussed establishing a pipeline, financed by Brazil, to export gas across the border. According to President Fernández, the agreement "could level out the trade balance with Brazil."
In an effort to offset market share loss to China, Brazil also proposed allowing its banks to help finance Argentine companies via guaranteed loans to facilitate importations of Brazilian products into Argentina.
People with knowledge of the discussion told Ámbito that Argentina would have to provide liquid assets, such as commodity contracts, as collateral before the credits are released.
"Another phase is beginning," said Fernández. "The exact same problems and the same needs that we had at the beginning of the diplomatic relationship continue to link us. If there is something we have in common it is the need to integrate Latin America."